Business
Top Business Event Challenges and How to Overcome Them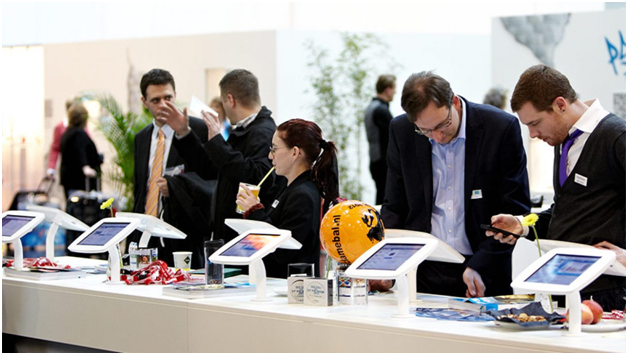 All business events are naturally of great importance. In-company events like board meetings, employee trainings, new store openings, conferences and others need special attention. Public events like tradeshows and exhibitions need to be treated differently too. Goals and agendas for all kinds of business events are different. To achieve those goals, should be the highest priority.
Business managers should always set the goals and agendas before the event. These should be in writing and shared with all members involved. However, there are many distinctive business event challenges that might vary from event to event. In general terms, some shared challenges always plague many events. Here are some of them and how to deal with them too:
Access to the Required Tech Devices
In today's modern world, there is simply no concept of business without tech. All kinds of business tasks and functions have transferred over to tech devices. iPad Pros, MacBook laptops, Windows Laptops and many others are used for data storage, access and data-based decision making.
However, when you have big business events, managers usually don't have access to the required number of devices. For conferences, trainings, board meetings and other events, you will need iPads and laptops in high numbers. Spending the full cost on temporary usage requirement isn't ideal as well.
Solution
The best way to save money and yet achieve all the functionality of these great tech devices is to rent them. You need a solid tech rental company to offer the right devices for your business event. Get service from a professional local company and they will offer free onsite installation too. Save money with rentals and get maximum tech benefits of these devices for business events.
Goal Achievement and Information Delivery
Different business events will have different goals and agendas. However, the core goal of every meeting is to deliver the right information to the right people. Training sessions and conferences are always big on information delivery. Board meetings and all other events need specific goals as well.
The biggest challenge for managers is to not let the event go off track. However, this is what very commonly happens on all kinds of events as well. Specific goals and agendas need to be achieved on different meetings and events.
Solution
The best way to go about your business events is to first have your goals set. Share these goals with important people attending the meeting or event. Make sure there are no off-track discussions taking place. Keep your information delivery limited to the goal of you event. Invite relevant people to deliver information and presentations for all the attendees as well.
Business Event Going Over Budget
This one is the most feared by managers and business owners. Also, it is one of the most common business event challenges as well. So, often, we see events going so much over budget. All kinds of events suffer from this including in-company and public events.
Biggest contributing factor is wrong cost estimations to begin with. Especially, when your business hasn't had prior experience with events, in all likelihood, it will go over budget. Margins can vary but over budgeting is usually the problem.
Solution
The best way to overcome this is to cut costs. Go with iPad rentalservice instead of purchasing the required devices. Hire devices and services as much as possible. Hire a decent venue that might not be in a big city central location. Take the best estimates for costs of everything to be involved. Dedicate a small team from your workforce to take care of budgeting.
Missing the Attention Your Event Deserves
Public events like tradeshows and exhibitions need to be advertised. Even if your business is attending a mega annual event, you need to advertise your presence on it. This is what most businesses often ignore. When left unchecked, people will simply not know of your participation in the event.
The goal on tradeshows and exhibitions is to sell more and improve brand portfolio. When the target audiences don't know you are there, they might not look for your booth. It is easy to get mixed up in so many different booths and simply don't realize of your booth existing on a busy tradeshow floor.
Solution
Make sure to advertise your public event participation as much as possible. Run social media advertisement in the local market to make the target audience realize what you will be offering. Also, make sure to make your booth stand out as much as possible. Use large digital branding advertisement displays to attract maximum attention.
Attendee Engagement Deteriorates Over Time
Engagement is probably one of the biggest challenges for events like trainings, conferences and exhibitions. It is just too easy for audiences and attendees to lose interest over time. Especially, longer presentations and events tend to have this problem the most.
It is hard enough to gain interest and engage people at all. To keep them interested and engaged for longer periods of time is a totally different and more challenging task. So, attendee engagement should always be one of the top goals and priorities for any event.
Solution
One of the most interesting ways to keep audiences engaged is by organizing frequent quizzes. Distribute prizes based on these quizzes. Keep questions aligned with your event agenda. If you used a laptop Hire services for the event, offer popup quizzes with these advanced devices. Keep your attendees engaged for longer for that event agenda achievement of the highest quality.