Tech
Maximizing Productivity With Cloud Phone Systems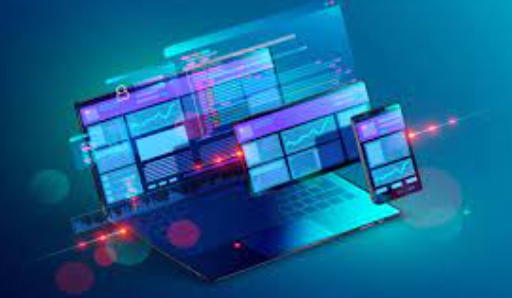 Cloud providers offer flexible, customizable packages that are cost-effective and easy to implement. These systems don't require expensive equipment installation or maintenance and can be accessed via a web-based customer portal on computers and mobile devices.
Click-to-call features let customers call agents from their browsers. This allows agents to solve problems quickly and efficiently for customers.
Streamline Your Call Routing
Cloud PBXs provide a variety of call routing options for improved customer service. Auto-attendant, for example, allows you to create a digital receptionist with an automated voice menu that greets callers and routes them to the right department. This reduces manual workload and allows employees to focus on other tasks.
Many cloud communication systems also offer a call queue feature that lets businesses manage call volumes by section-by-section guide directing customers to the proper agent or department. This helps businesses improve their on-hold experience and decrease voicemails, missed calls, and busy signals.
Additionally, cloud phone systems enable businesses to keep their business numbers when switching telecom providers. This number porting feature minimizes disruption for internal and external customers and helps businesses maintain their branding.
Optimize Your IVR
Cloud phone systems are a great way to boost productivity because they eliminate costly hardware. Instead, you pay a monthly fee to use the system's software and phones. This saves your business money and allows IT to focus on other projects that help the organization grow.
Review your IVR regularly to ensure that it meets customer needs. Keeping customers posted about their position in the call queue is essential, especially when a long wait time frustrates them. An IVR that identifies FAQs and queues them into information extensions increases first-time resolution rates and enables agents to focus more on complex cases.
A streamlined IVR that lists the most common menu options first will reduce callers' time to read and select choices. Many CCaaS and phone systems have drag-and-drop flow builders, making designing a simple menu structure easy.
Set Up Automated Call Forwarding
A cloud phone system is a comprehensive calling solution that offers many functionalities, such as call forwarding, auto-attendant, and voicemail to email. These features help businesses keep their calls flowing without any disruption.
Cloud telephony also allows business owners to choose the number to forward calls. This makes it easy for companies to switch telecom providers and keep their business numbers, minimizing customer disruption. It also allows for advanced call forwarding options such as sequential forwarding, which routes an unanswered call to multiple devices in a sequence until it is answered.
Streamline Your Call Center
With the business landscape changing, customer expectations are higher than ever. They no longer want products at the lowest prices but prefer an excellent customer experience whenever they call.
A cloud phone system helps you deliver a high-quality experience by providing a customizable and versatile virtual call center. It can streamline your workflows by eliminating hardware costs, minimizing long-distance charges, and consolidating billing for remote staff.
It also provides tools to prioritize calls, boost productivity, and track call analytics. Moreover, it allows you to choose whether you want to use local or toll-free numbers for your company. Additionally, you can integrate your phone system with other software and apps through native integrations, so your employees don't need to toggle between different applications or windows.
Improve Customer Service
It's important to evaluate business phone system solutions carefully to ensure the one you choose has all of your must-have features and valuable ones that may be added in the future. It's also wise to consider a phased migration to avoid disruption for staff and clients during the initial implementation process.
Adding premium features like call groups and call queues can help decrease missed calls, voicemails, and busy signals while improving customer service. Using native integrations to unify communications tools across a single platform can increase efficiency and productivity. This can include integrating voice, video, SMS, and email into a single platform for a more connected customer support experience. It can also make it easier for team members to communicate with each other.