Lifestyle
Yacht Rental Services Choosing Guidelines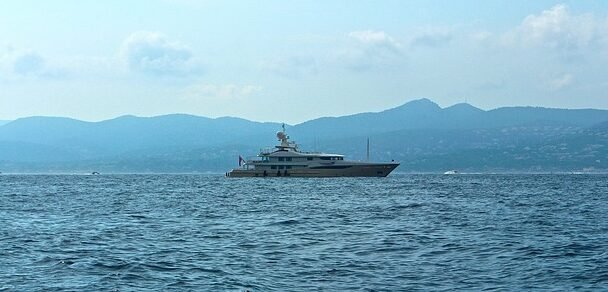 One of the best ways to see a new place in comfort and luxury is getting a yacht for private use. A yacht rental service can be taken wherever desired, and there is no need to keep to the schedule of a large tour group or bus. When looking into private yacht charters, the following factors should be considered:
Safety and Policies
Like with car rental services, everyone on board must follow certain safety regulations and policies. For example, each state has different regulations for life jackets. Take time to research what is required of guests who rent a yacht from your company to avoid getting into trouble with local authorities after enjoying their boat ride.
The experience and expertise of the yacht rental service provider you hire will play a major role in determining whether your vacation or event on a charter boat will be a success story or a memory that you would prefer to forget. A good starting point when looking for qualified service providers is by comparing their ratings on various review sites that do not rely solely on only word of mouth from friends and family members who have previously taken charters with them.
You should also take the time to research the charter company itself and not just the individual service providers. By reading online and offline reviews, you will understand how reputable the company is. This is especially important if you want to book a charter for an extended period.
When it comes to private yacht rentals at Adventuress Luxury Catamaran or any other facility, size does matter. The yacht size that you choose will depend on your needs and what you plan to use it for. If you are looking for a vessel that can accommodate large groups for events such as weddings or corporate retreats, you will need to go for a larger yacht. On the other hand, if you are looking for a yacht to spend a relaxing vacation on with your family or friends, then a smaller vessel should do the trick.
Just as many different yachts are available for rent, there are also many different types to choose from. Do you want a motor yacht, sailing yacht, catamaran or even a gulet? Each type of yacht has its own unique set of features that may appeal to you more than the others.
Location of The Yacht
One of the most important factors to consider when choosing a private yacht is its location. If you want to experience the best that each destination has to offer, it is important to pick a yacht based on its location. For instance, you might want to consider chartering a boat near the ocean if you are looking for something that has plenty of activities available on or around the water.
The Price of the Services
The price of your private yacht rental will depend on several factors, including its size and location. However, many reputable companies provide their services at an affordable rate, especially given the extra perks that come with chartering a boat, such as free meals and drinks, beautiful views, and more!
Additional Services Provided By Charter Company
Some of the most important factors to look at when renting a new private yacht are whether or not it includes additional services such as fuel, insurance, food, and drinks. Ensure that you ask the charter company about what is included in the price before signing any contracts to avoid unwanted surprises when you arrive for your vacation or event.
The luxury of having a private yacht is one of the most satisfying experiences in life. By keeping these factors in mind, you are sure to have a smooth sailing experience when chartering your very own private yacht!
For more valuable information visit the website