Lifestyle
At Pawn shops, 6 Mistakes To Avoid When Pawning Your Stuff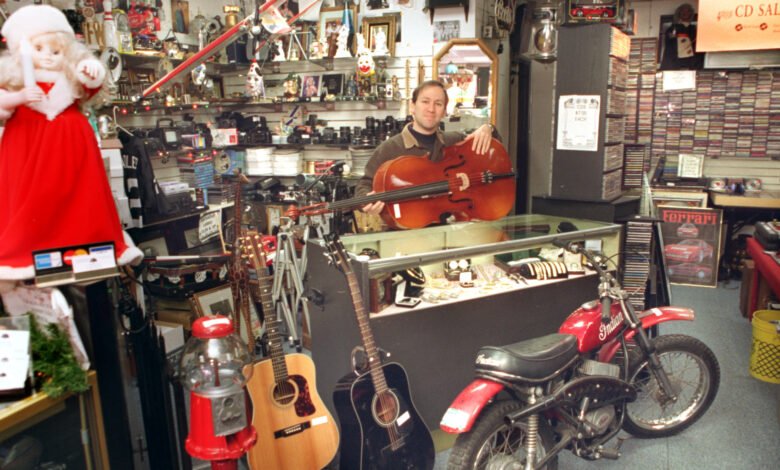 If you're like most people, you probably feel pawning your stuff "just makes sense" whenever you need money. Pawn shops are everywhere and offer great deals. But before you rush out to pawn the first thing you come across, read this guide first, as it can save you a lot of time and money. Here are the mistakes you should avoid when dealing with a pawnshop.
1: Not taking the condition of the item into account

Pawnshops aren't charity organizations, they're businesses that need to make a profit in order to stay afloat, which means they'll generally offer less than your stuff is worth. That said, if it looks like it's in good condition, they will probably offer you more for it. Likewise, if your item is broken or damaged in some way, they'll deduct the repair costs from what they're willing to pay for it.
2: Not researching the value of your item

This is a mistake that's easy to make, especially if you're not familiar with this type of transaction. The value of anything you're pawning depends on a lot of factors, such as how rare or new it is. To avoid getting ripped off, start your research as early as possible and try to focus on the current market value. If you feel like the price they're offering is too low, ask them for an explanation.
3: Going to the first place you find

Pawnshops are always looking for the best deals. As a result, if you go to the first shop you come across without doing your research first, you may end up missing out on better offers from other places. So before you start this process, do some research online to find pawn shops that have great reputations and are well-respected in your area.
4: Bringing in a fake item as collateral

Never bring in something you don't actually own, because it's against the law and can damage your credit, too. It's always a bad idea to bring in counterfeit goods, or anything that's been altered, and it could even get you arrested if the authorities decide to intervene. In any case, it's always a good idea to bring in an item that is yours and yours alone, to avoid this potential issue entirely.
5: Not comparing offers from multiple Pawn shops

If you're not getting the price you want at one shop, visiting another to see if they can beat it is a great idea. It may take a bit more time and effort, but chances are you'll come away with a much better deal and more money in your pocket when it works out.
6: Not planning for what you're going to do with the money

Getting extra cash is always great, but if you don't know how you're going to use it, this transaction could end up being a waste of time and effort. When you stop by a pawn shop, it's a good idea to have some sort of plan for the money you're getting. For example, if you need it for an emergency repair or bill that can't be put off, at least you'll know what to do with the money once you get it, and you'll be getting a worthwhile transaction for your efforts.
Final Thoughts

Pawning your stuff is a great way to get some quick cash when you need it, but only if you do it safely and smartly. Avoid the common mistakes mentioned above, and you'll be on your way to having a successful transaction in no time at all