Lifestyle
4 Gift Ideas For Your Boyfriend Who's thrilled With Anime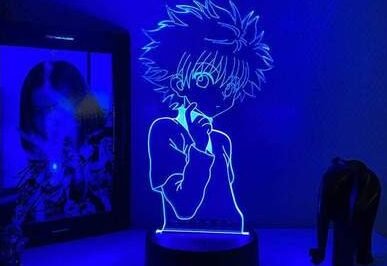 The joy for boys lies in the simple things. They don't need anything flashy or super expensive. For the most part, they'll enjoy simple and thoughtful gifts over expensive ones. So the chances are that your boyfriend will also appreciate an insightful gift ideas about something that resonates with his life.
It doesn't have to be expensive. It just has to be something that'll mean something to him unless you plan on gifting him his favourite sports car. Yeah, that he really won't mind. Don't even be surprised if he does a celebratory dance for you. But unless you don't plan on gifting something that expensive, here are a few gift ideas that you can consider for an anime-enthusiast boyfriend:
The customized keychain
Sounds simple. Is simple. Works wonders!
A customized keychain will be a super cool gift ideas for your friend. You can give them something with their name on it. Or you can give something that has your name on it. However, the most awesome idea would be to gift him a keychain with his favourite anime character.
Names are cool, but they are cliché. An anime keychain will show that you are interested in his likes and dislikes and were actually attentive enough to notice what anime he likes the best.
A Mug
A mug is a super cool gift that'll really strengthen the bond between you too. A simple mug with a Naruto picture on it, for instance, would make him super happy. A magic mug, however, will make him ecstatic. Basically, every time he pours hot water in the cup, his favourite character will appear. And on the back of the mind, you'll be there.
If you think about it, it's actually a great technique to make a home in his subconscious!
Wallet
There's hardly any excitement left to the wallets. They aren't anything more than an instrument to keep money and important cards. Back in the day, a trend of customized wallets started where people had their names engraved on the wallets.
That was a cool and super fun trend but it isn't exciting anymore. You can add flavour to your anime lover boyfriend's life by gifting him an anime-related wallet. That'll be super cool; believe us. Or as Naruto's life slogan "Believe it".
T-shirts
Graphic tees are mostly there in every boy's closet. And if your boyfriend is an anime enthusiast, then he'll surely have a cool collection stacked up in his wardrobe. Well, if you want to strengthen your relation then try gifting him a new T-shirt of his favourite anime.
For instance, you can gift him a haikyuu T-shirt from the haikyuu merchandise available at https://animemerchonline.com/.
There's a high chance that your partner will fall in love with you all over again!
Phone Case
The chances are that your boyfriend already has set up a wallpaper of his fav anime character. It'll be a treat if he can have it on the flip side as well. Look for the best anime phone covers at our anime merchandise store.
We have the best collection of anime phone covers that you'll absolutely adore.
What's next?
Determined to give the best surprise to the best man in your life? Well, visit our anime merchandise store and find out the right gift for him. If it's a special occasion such as his birthday, or graduation ceremony, or even if you wish to express gratitude towards him, just place your orders at our store.
We deliver worldwide at discounted rates. Check out our collection of merchandise that we offer. We aren't promising, but the chances are high that you may end up getting something for yourself too. Because that's us- offering high-quality anime merchandise at reasonable prices.
For more valuable information visit the website https://dcawp.com/